Long stay with Folding e-Bike & Packing bag Plan!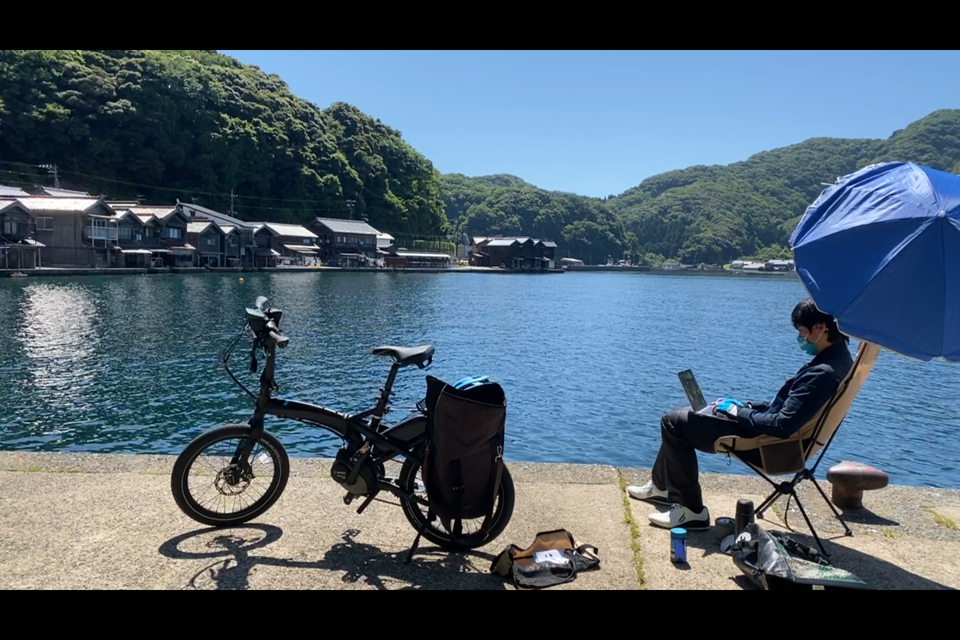 Gests who stay more than 3 nights can use our folding e-Bikes and packing bags for free.
Using our high power e-Bikes, you can enjoy cycling inspite of uphill road and long distance.
Using our packing bag, you also can travel with the folding e-Bike using public transportation.
You can enjoy your stay without a rental car!
〇Recommend to such a person
Person who want to spend in rural area to avoid covid-19.
Person who work as digital nomad or remorte workers.
Person who want to stay for vacation.
Person who want to stay several days to look something over to migrate to the town.
Person who want to save the charge of a-rental-car.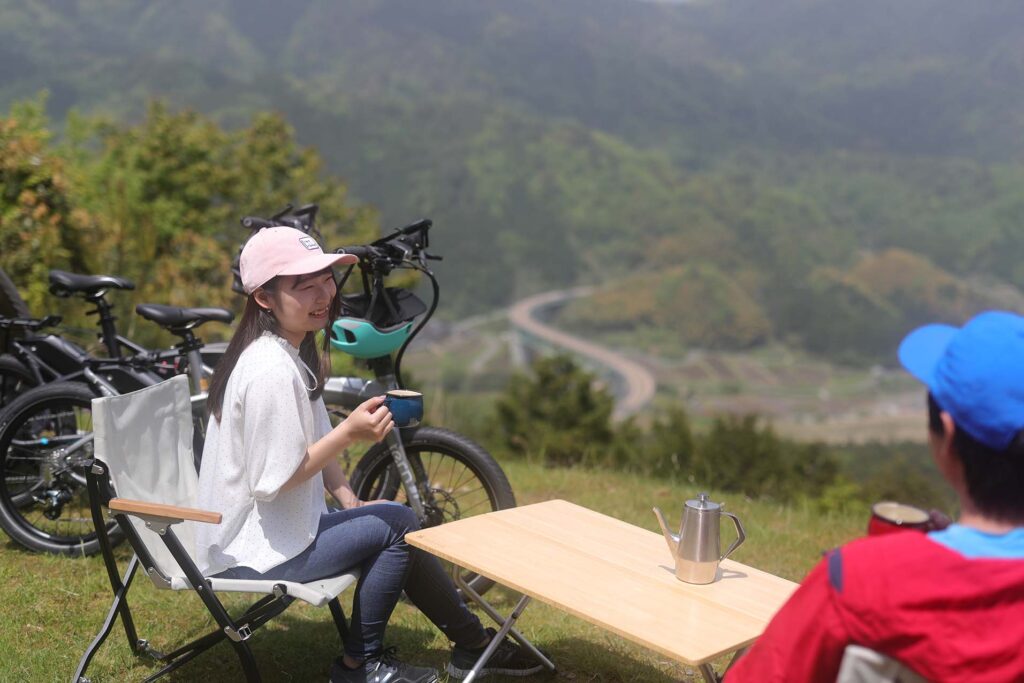 〇Detail of Plan
ITEMS
NOTE
NUMBER OF PERSON
1-6 persons
Please ask us about children.
CHARGE
5000 JPY for 1night.
It is available for more than 3 nights.
Please ask us about children.
INCLUSION
・accommodation charge
・folding e-Bike rental
(Tern Vektron S10)×1/person rental
 ※Drink holder, light, smartphone holder and rear career is included.
・Packing bag for e-Bike rental
・cycling trailer×1/group rental
・folding desk rental
・career bag for bicycle rental
・battery charger rental
・key for e-Bike rental
・battery charge during stay
・lecture to travel with e-Bike using public transportation
・information about useful place for digital nomad working
・Some items are not available for all people.
If you want to use something by every people, please ask us in advance.
・For children, please ask us in advance.
・Meals are not included.
RESERVATION
until 2 weeks before
Please ask us when you start thinking of stay here.
〇 The detail of Folding e-Bike
 Tern Vektron S10
It is made by Tern Bicycles, Mobility Holdings Ltd.
Vektron S10 is very famous folding e-Bike of the highest quality in the world.
You can fold this e-Bike for 10 seconds.
The battery is so powerful(300kwh) that can bring you more than 60km(37 miles).
The driving unit is made by Bosch, Germany.
The brake is the oil hydraulic brake.
The weight of this e-Bike is 20kg.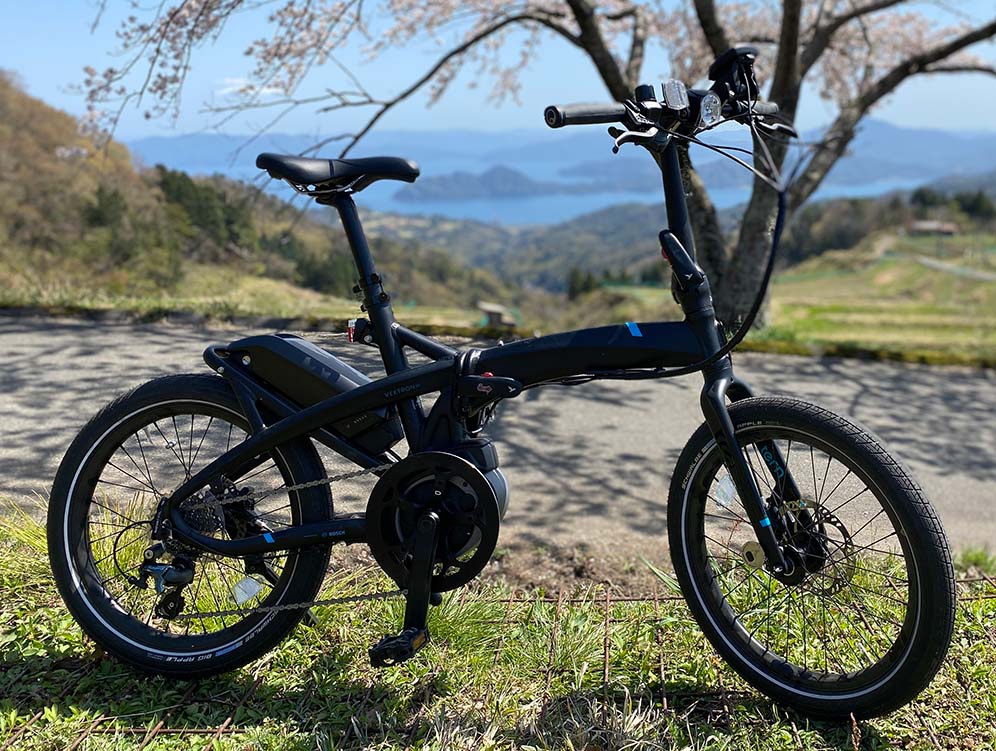 〇Ideas to enjoy this plan
◆Digital Nomads: work in the open air and cafes
How about attending web meetings or making documents in calm place out of the door?
Working in the open air is very nice way to refresh your mind.
Taking your laptop, won't you go to the most comfortable office of your own!
You can use internet of 4G line in all place in Ine town. You can enjoy high speed internet (maybe you feel more than 50Mbps!) because of the smallness of population in contrast with number of radio wave facilities.
There are a lot of good place to work with laptop.
There are less crowded than which in big city.

Our staff also do desk works in the open air or cafes often.
We will suggest you some nice spot to do your work outside.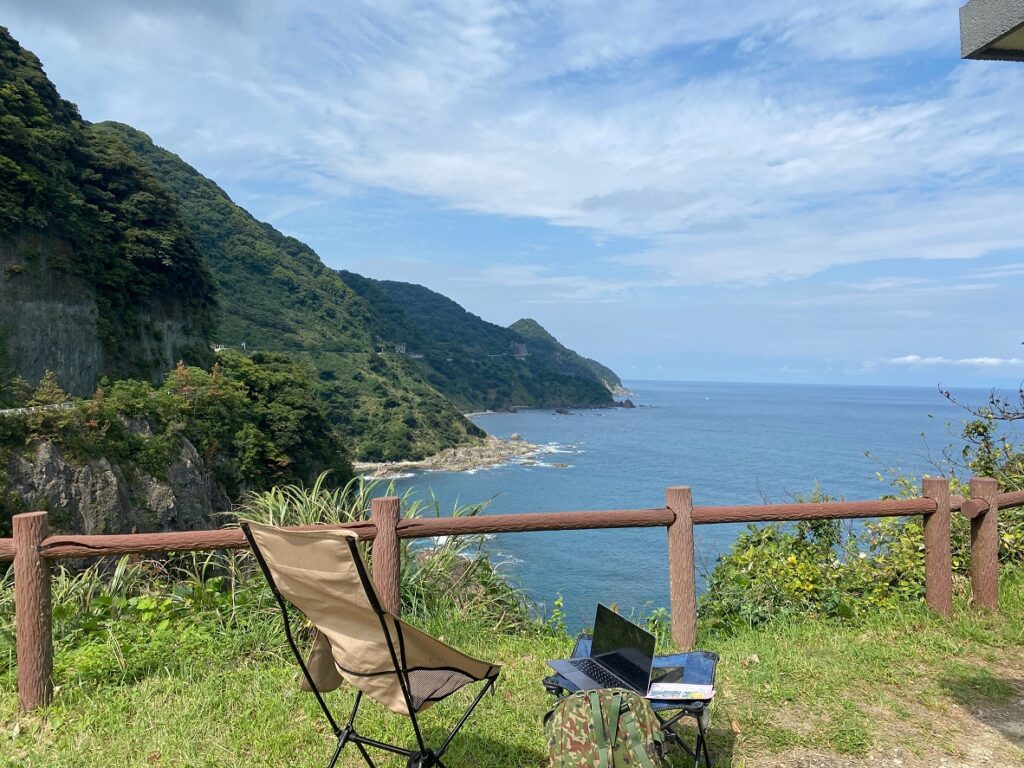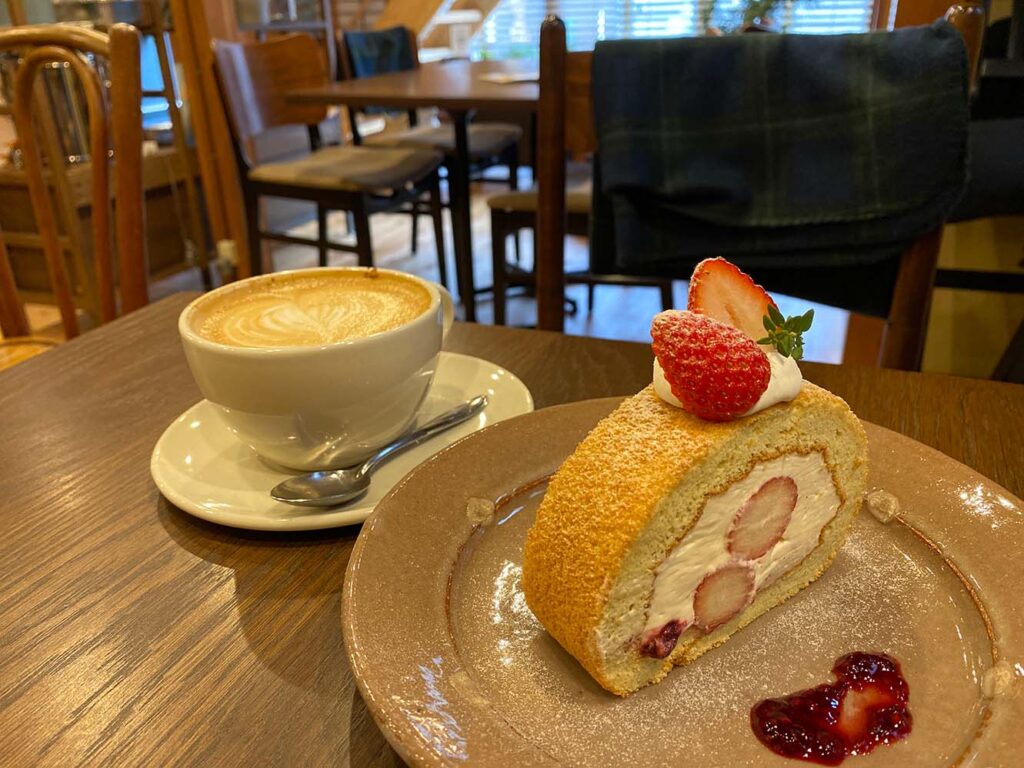 ◆Traveling with e-Bike using public transportation based in Kotomari
You can fold the e-Bike, Vektron S10, and take it everywhere loading cars, buses trains and so on.
It means that the style of traveling is freedom!
※There are crowded at 7 to 9, 16-18 on weekday. Please avoid to bring e-Bikes to the public transportation that time.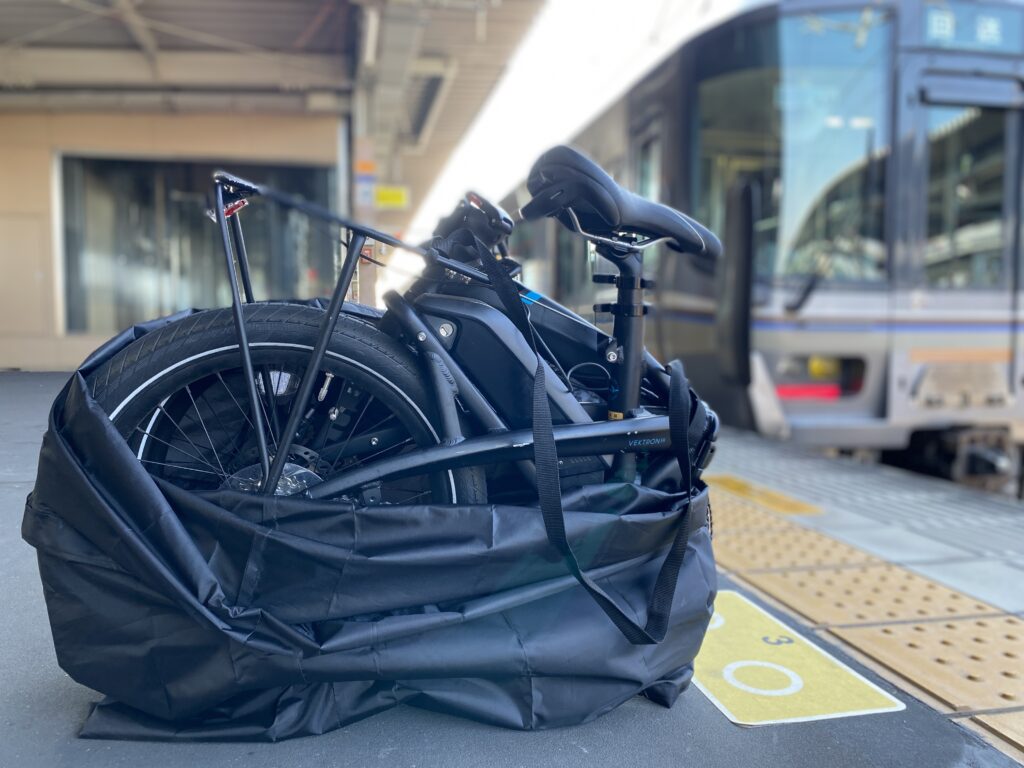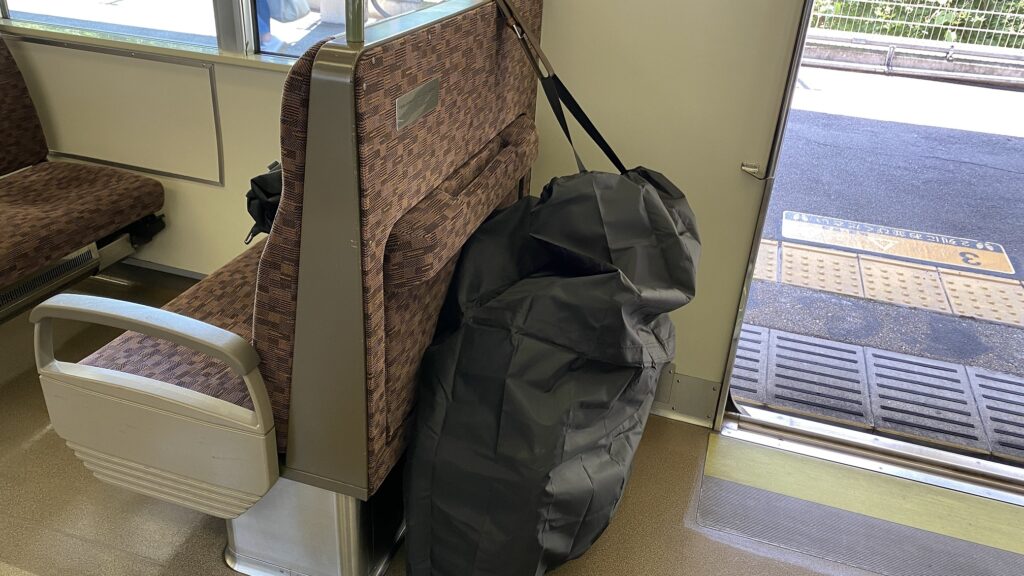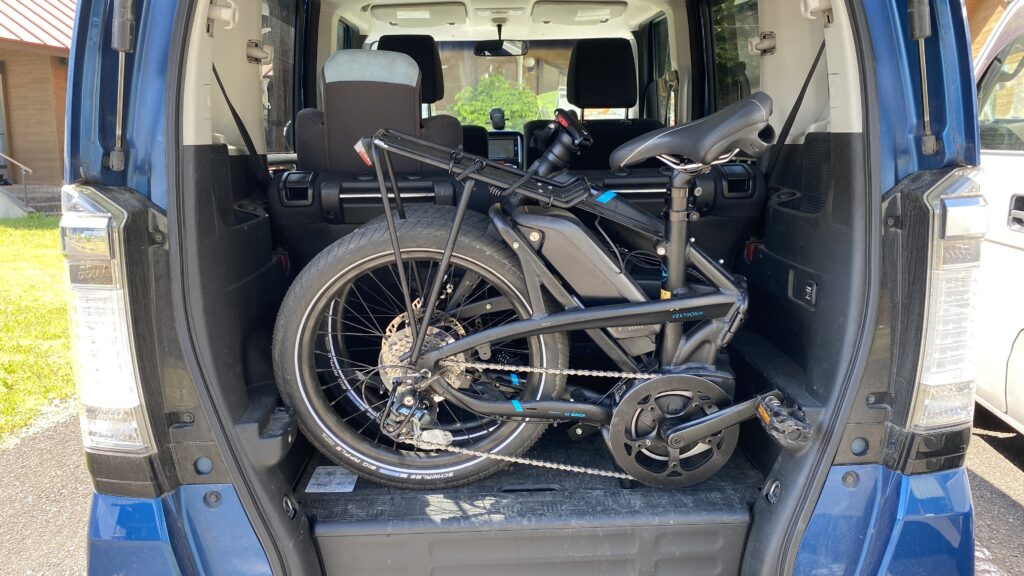 ◆Families
You can enjoy around Tango area with your family using e-Bikes.
Traveling by e-Bikes, you can feel wind, sound of waves and birds.
It might become wonderful memory for children, especially who are sensitive ages.
Vectron S10 has so powerful motor that you can take your children easily using child trailer(it can be load 2 children, less than 45kg of whole weight).
Children as tall as more than 130cm(around 4.2feet) can use electric assisted bicycles.
Please feel free to consult us in advance.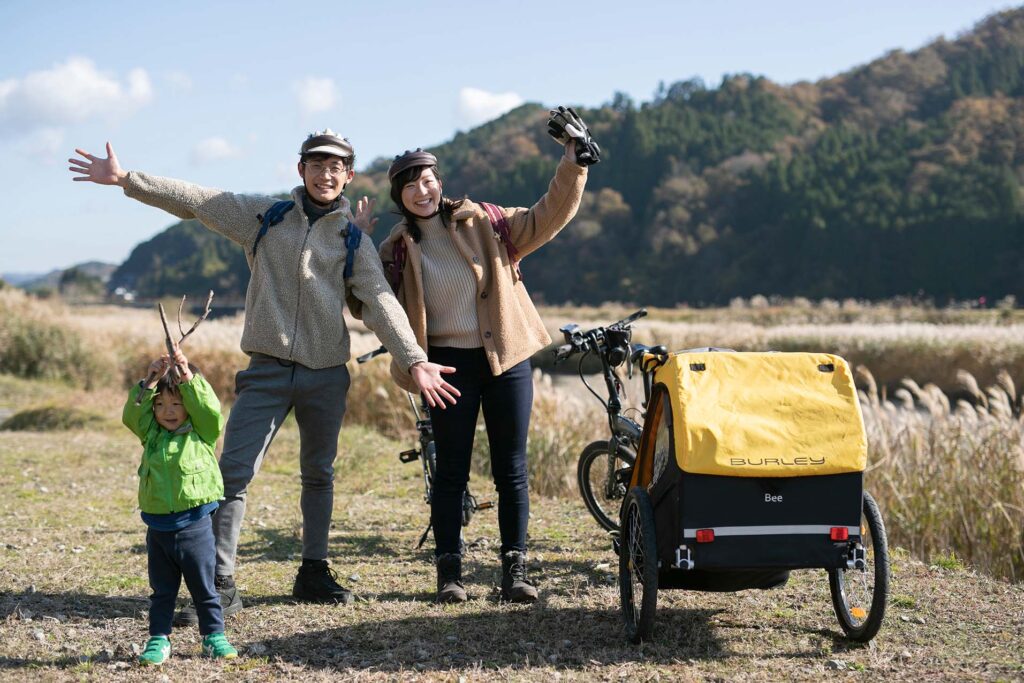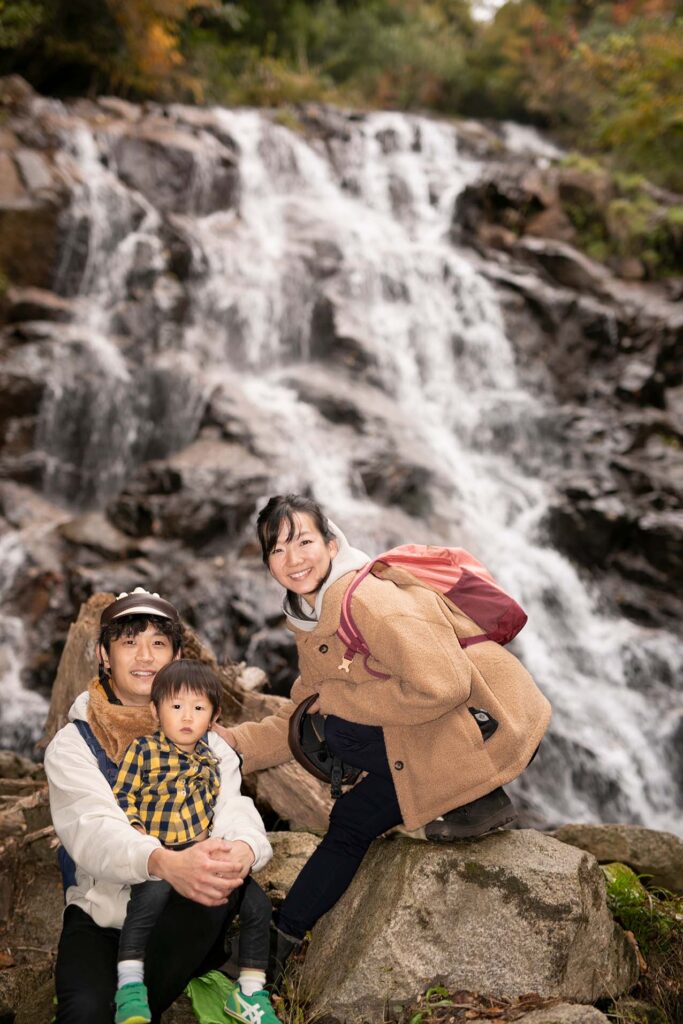 〇Recommended Spots
Boat houses in Ine Gulf
Boat houses in Ine Gulf are famous as a tourist spot nowadays. There are 230 boat houses in this area.
The distance from Kotomari is 5km(around 3 miles). It takes 20 minutes by e-Bike.
There are some cafes and restaurants.
There are crowded in holidays. Please be careful to cars.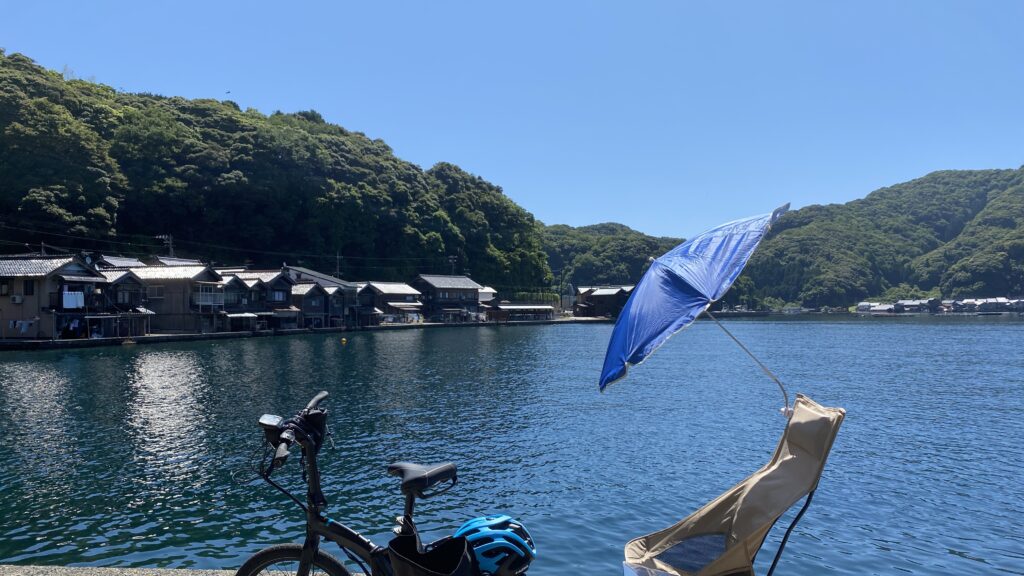 Rice Paddies in Nizaki
There very beautiful rice paddies in Nizaki.
The distance is 3km(1.8miles) from Kotomari. It takes 10 minutes by e-Bike.
In spring there is just like many mirrors lined because of water for preparation of rice plantation. In summer there become fresh green carpets lined. In autumn there become golden carpets. It is so beautiful all the year over.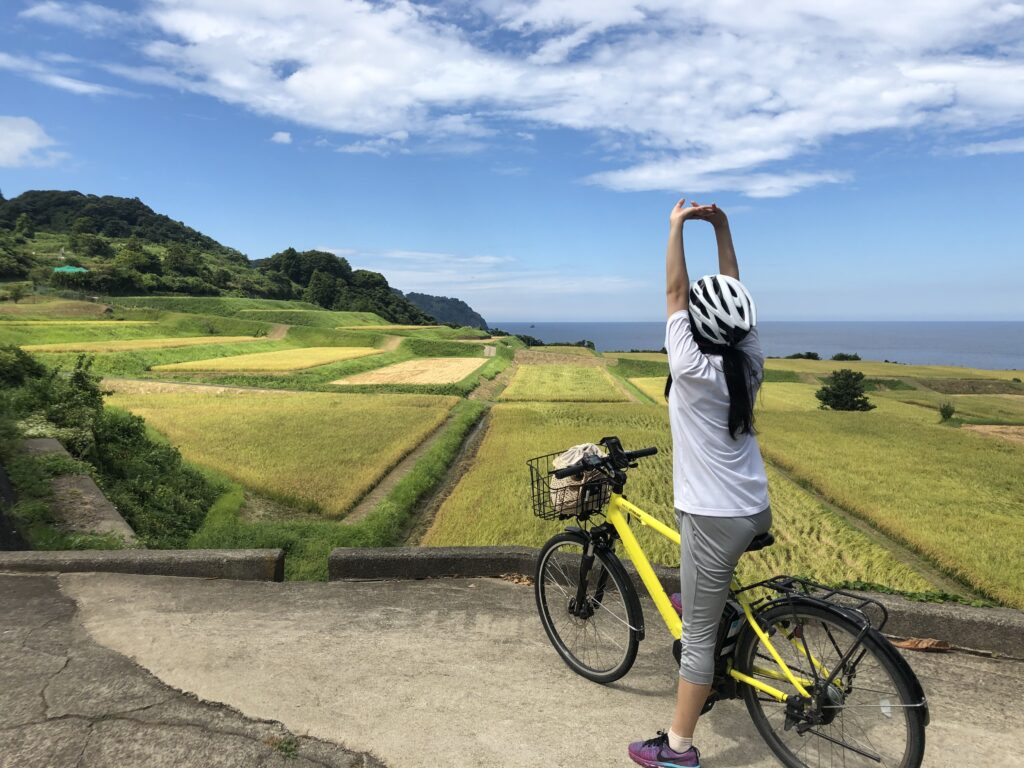 Kamaya Coast
It is very famous coast road for Japanese cyclists. When ths cycling event held once a year, more than 1700 cyclists gather here from all over Japan.
You can enjoy marvelous view of coast during cycling.
The distance from Kotomari is 10km(6.2miles). It takes 30minutes by e-Bike.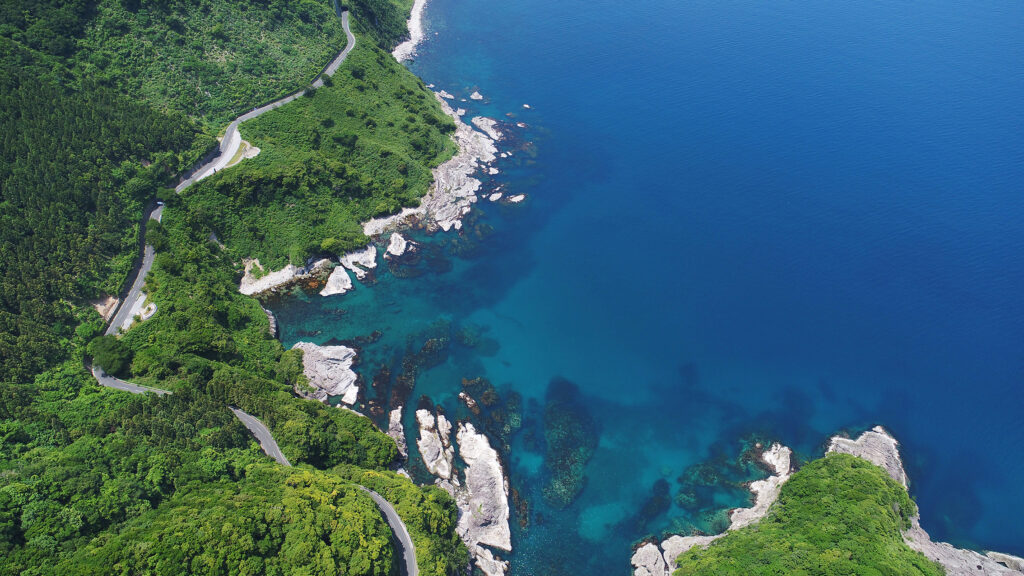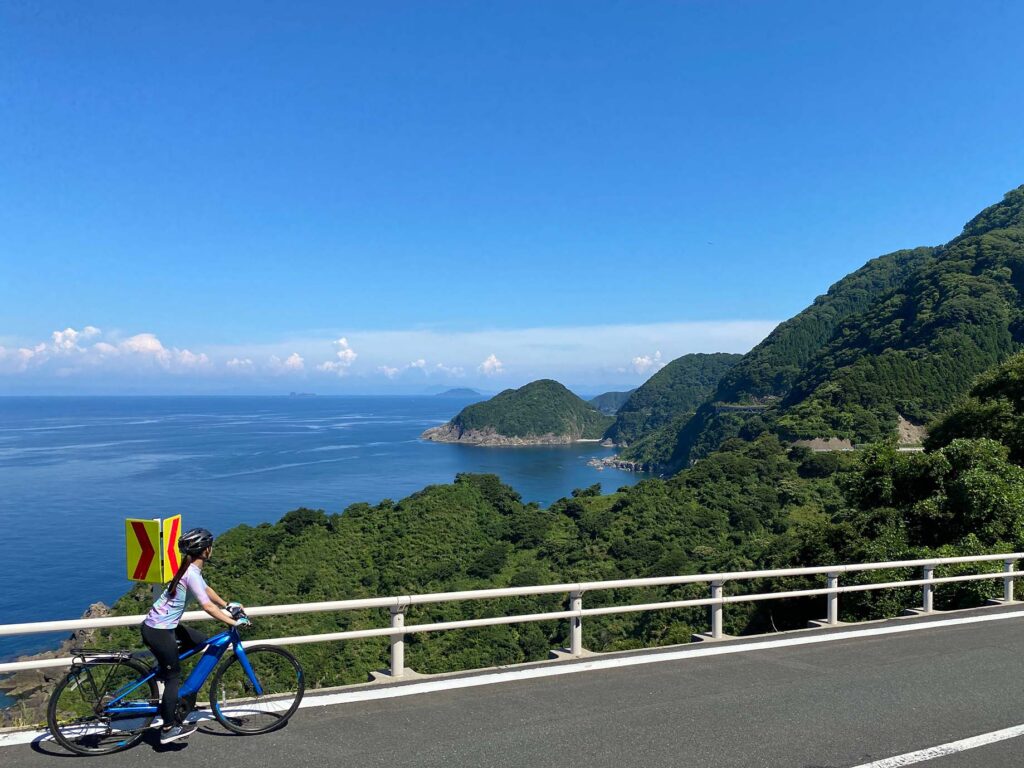 Amanohashidate
It is called "Japanese three most famous views" since more than 300 years ago.
The scenery that sandbar is floating on the sea has been believed as a ladder used by god getting down from heaven in ancient time. It is one of origin of Japanese myth.
You can go through this sandbar by e-Bike.
The distance from Kotomari is 25km(15.5miles).It takes 1 hour and half by e-Bike.
We recommend loading e-Bike on bus to get near there to make your travel easy. It takes 40 minutes by bus from the bus stop"Rokumanbu(六万部),the nearest stop from Kotomari" to "Motoisekonojinja(天橋立元伊勢籠神社), the useful bus stop near Amanohashidate".